Dan Boelens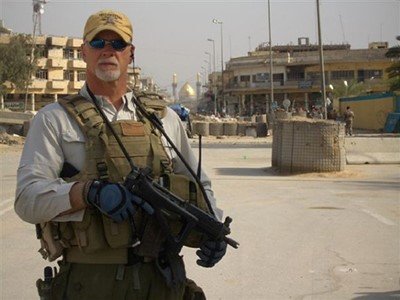 Dan served in the U.S. Army from 1968-1970 (Vietnam) where he was awarded the Purple Heart. He served 8 years in the National Guard during the Iranian Crisis.
Dan has 25 years experience in law enforcement, including 12 years on the Kentwood Police Special Response Team. From 1995 to 1998 Dan was assistant instructor to CJ Caracci ( a former SEAL team 6 member ) at Eastern Michigan University teaching SWAT and tactical classes along with CQB.
Since 9/11, Dan has worked for several security companies in both domestic and foreign theatres in their personal protection divisions. He served on protection details for V.I.P.s including Hollywood celebrities, sport professionals, and political figures.
Dan deployed 5 times with Blackwater as a team leader on Personal Security Detail. He completed 2 tours each in Iraq and Afghanistan.
In 2004, Dan formed his own company, Eagle Tactical, providing tactical/ gun training - as well as personal protection services - to private clients.